An increasing number of businesses are turning to Professional Employer Organizations (PEOs) to manage their workers' compensation requirements.
PEO workers' comp is an arrangement where a workers' compensation insurance policy is managed and provided by a Professional Employer Organization (PEO). PEOs partner with businesses to offer comprehensive human resources services, including payroll, benefits, and regulatory compliance assistance.
In a PEO arrangement, businesses lease their employees from the PEO. This unique relationship allows the PEO to pool the employees from multiple companies, creating a larger workforce under its umbrella. With this larger pool, the PEO can often negotiate better insurance rates and terms than a small business could on its own.
What is workers' compensation insurance?
Workers' compensation, or workers' comp as it's commonly known, is a form of insurance providing wage replacement and medical benefits to employees injured during employment. It's a system that's been around for over a century, designed to protect workers and employers alike. But what exactly is it? And how does it work?
At its core, workers' comp is a type of insurance that employers are required to have. It covers medical costs and a portion of lost wages for employees who become injured or ill on the job. From sprained ankles to serious injuries, workers' comp ensures that employees are cared for and that employers are shielded from lawsuits.
PEOs have a unique relationship with workers' comp. They're not just managing it; they're the ones providing it. When a company partners with a PEO, the PEO becomes a co-employer of the company's employees. This arrangement enables businesses to access a PEO's workers' comp insurance.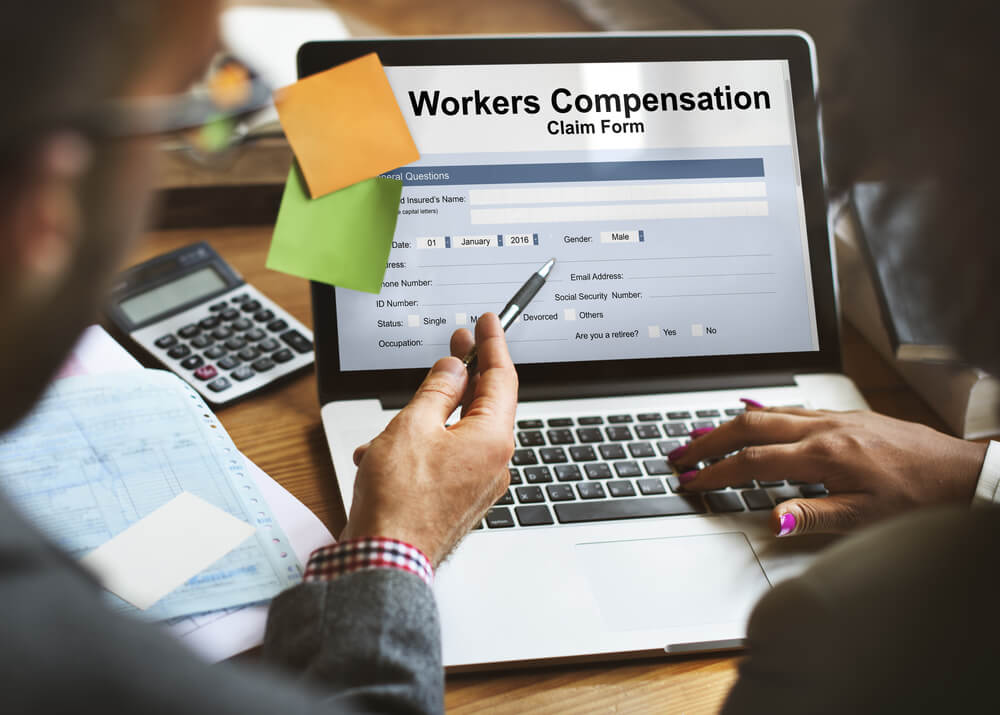 But what advantages does this confer?
What are the benefits of PEO workers' comp?
Partnering with a professional employer organization can offer significant advantages when managing workers' compensation. One of the most compelling benefits is the potential for cost savings. A PEO can:
Firstly, PEOs can provide access to lower Experience Modification Rates (E-Mods). E-Mods are multipliers that calculate your workers' compensation premiums. The lower the E-Mod, the higher the reduction you receive. When you establish a co-employment relationship with a PEO, your company can access their E-Mod rates, leading to lower premium amounts.
Secondly, PEOs leverage economies of scale to shop for and secure workers' compensation insurance that offers lower premiums. These organizations can negotiate workers' compensation policies with a master plan that includes all the worksite employees for all their clients. As a partner with a PEO, you'll have access to this master policy and get the same rates.
Thirdly, PEOs specialize in optimizing workers' compensation class codes. Insurance companies use these codes to identify the specific categories of work and estimate workers' compensation rates for the appropriate level of risk associated with the particular work performed. Optimizing these class codes is crucial in keeping your workers' comp costs low.
PEOs can also help you avoid hefty upfront deposits usually required for workers' compensation insurance. With a PEO, workers' comp insurance becomes a pay-as-you-go system, which can significantly improve your company's cash flow.
PEOs can also help prevent fraud, a common issue when dealing with workers' compensation. They manage the claims process and actively look for and prevent fraudulent activities.
In addition to the cost savings, PEOs also streamline the administration of workers' compensation. Here's how they do it:
PEOs implement integrated workers' comp tracking software connecting to payroll, time, and attendance systems. This software has self-service portals allowing employees to report accidents directly, and managers can track potential safety issues through a reporting dashboard.
Training employees to report injuries immediately is another way PEOs streamline administration. Timely reporting is crucial as there is limited time to file a claim. PEOs educate employees on their responsibilities when work-related injuries occur, ensuring that they inform the medical provider and forward the billing statement to the adjuster.
Auditing employee classifications is also essential. PEOs ensure that employees are characterized correctly, which is critical in determining workers' comp premiums. There are hundreds of categories, and PEOs have the expertise to get them right.
PEOs also prepare for annual audits required by carriers. They ensure all the data regarding employee hours, duties, payroll classifications, and payroll are ready for the audit. This preparation is crucial in avoiding any discrepancies or issues during the audit.
Lastly, PEOs develop return-to-work programs. These programs allow injured employees to return to the job by assigning them appropriate temporary duties. This approach not only reduces the cost of individual claims but also helps in retaining valuable employees.
Which type of PEO workers' compensation policy is available to you?
Professional Employer Organizations (PEOs) have several options regarding workers' compensation policies as specified by the National Council on Compensation Insurance (NCCI). One option is the Master Policy. This is a standard workers' compensation and employers' liability policy that the PEO holds. It's designed to cover the leased workers from multiple client companies as well as the PEO's own direct workers, as mandated by the state's workers' compensation laws.
Another option is the Multiple Coordinated Policy (MCP). Under this arrangement, the PEO has its own standard policy that covers only its direct workers. If the PEO doesn't have direct workers, the policy is issued on an "if any" basis. In addition to the PEO's policy, each client company also has its own standard policy. This policy covers its leased workers and is issued under the client's Federal Employer Identification Number (FEIN). To ensure seamless coverage, endorsements are used to coordinate the coverage between the PEO and its client companies.
The Multiple PEO Policies is another type of policy issuance. Here, each client company of the PEO has a standard policy that covers its leased workers. This policy will list the PEO as the primary named insured but will also reference the client company's name. Additionally, the client company's policy will be endorsed with its name and address for clarity.
Lastly, there's an option where the Client secures coverage for both leased and direct workers. The client company obtains a separate workers' compensation insurance policy in this scenario. This policy covers both the workers they lease from the PEO and their own direct employees.
Each of these policy types can vary based on the state and whether the coverage is sourced from the voluntary or residual market.
However, not all PEOs are equal.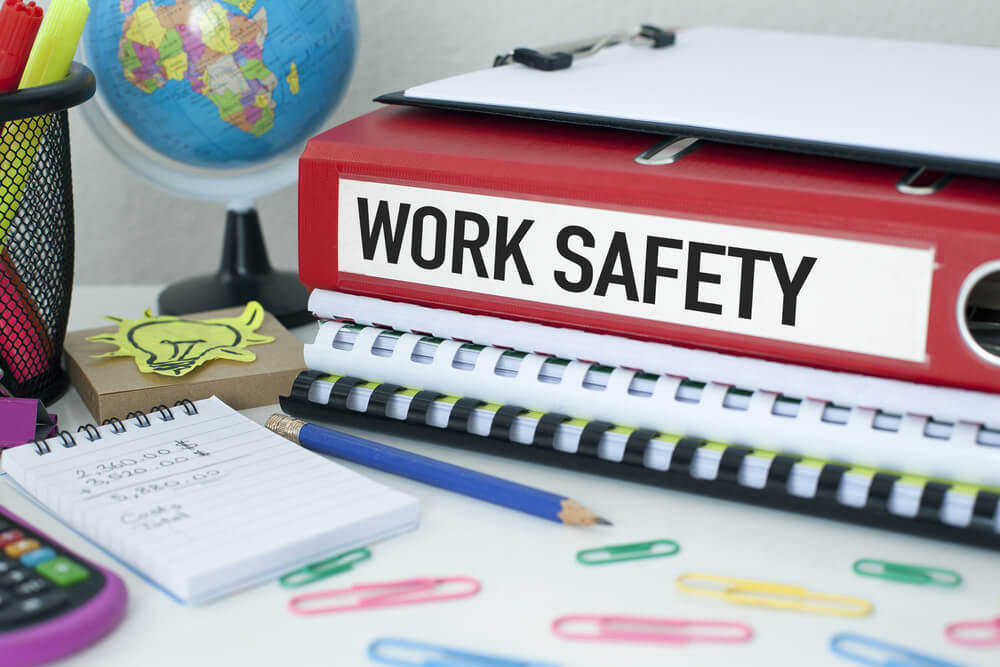 How to Choose a PEO for Workers' Comp
Selecting the right professional employer organization for your workers' compensation administration can feel like navigating a labyrinth. However, this process can be simplified with the right guidance and understanding.
As mentioned above, not all PEOs are created equal. Some specialize in specific industries or company sizes, while others offer a more general service. When considering a PEO, asking about their experience in your industry is essential. For instance, a PEO with a strong background in workers' comp for office workers might not be the best fit if you're in construction.
Another critical factor to consider is the PEO's approach to risk management. A good PEO doesn't just process workers' comp claims; they actively work to reduce them. This could involve employee safety training, regular risk assessments, and a proactive approach to improving workplace safety.
Finally, consider the level of service you'll receive. Workers' comp administration can be complex, and having a dedicated point of contact can make the process much smoother. Ask potential PEOs about their customer service and how they handle queries and issues.
Why partner with Zamp HR for workers' comp insurance?
There's a reason businesses are flocking to Zamp HR. Among the many benefits of partnering with us are:
Tailored Solutions: Zamp HR provides workers' compensation solutions that are specifically tailored to your industry. This ensures that you get the best coverage for the least cost while protecting your business and employees in the event of workplace injuries.
A+ Rated Carriers: Zamp HR works with A+ rated carriers, ensuring high-quality insurance coverage.
Optimized Class Codes: They help you optimize your class codes to keep your costs down.
No Upfront Deposits: With Zamp HR, there are no upfront deposits required.
Pay-as-you-go Premiums: They offer pay-as-you-go premiums to reduce your cash outflows.
Claims Management: Zamp HR's claims management department helps expedite your workers' comp claims. They have an experienced team that can spot fraudulent claims and is responsive.
Expedited Management of Claims: They ensure expedited management of claims.
Top Network of Physicians and Healthcare Facilities: Zamp HR has a leading network of physicians and healthcare facilities.
Drug Test Post-Accident Management: Zamp HR manages drug tests post-accident.
Fraudulent Claims Prevention: They work on preventing fraudulent claims.
Worksite Safety: Zamp HR provides their clients onsite safety reviews, training, and consulting. This results in more minor claims, less frequent claims, and reduced overall cost of premiums.
Return to Work Programs: They offer return-to-work programs to ensure employees can safely and effectively return to work after an injury.