Former employees represent an untapped pool of talent that companies should explore. These employees, known as "boomerangs," have become popular hires and valuable assets to companies struggling to fill open roles. In a survey by The Workforce Institute, half of the HR professionals claimed that their organizations were against rehiring former employees. 
What is a boomerang employee? 
A boomerang employee is an employee who leaves an organization and is later rehired by the same organization. Boomerang employees leave their former companies for various reasons, such as furthering their careers, exploring different positions, or focusing on a major life event. Regardless of the reason behind leaving the company, boomerang employees remain valuable assets.  
What are the benefits of hiring boomerang employees? 
There are several benefits of hiring a boomerang employee. Boomerang employees:
Reduce the cost of turnover 
The process of hiring and firing employees is costly. High turnover can damage your organization's brand, cause you to lose valuable relationships with your customers, and decrease your team's productivity. Efforts to mitigate these effects may be costly and take valuable time from your organization. 
However, if you hire a boomerang employee, you can spend less time and expenses on interviews or onboarding. They are conversant with your processes and can get to work as soon as possible.
Recoup investments in skills and training 
Organizations can lose up to 213% of a high-skill employee's salary by firing, hiring, and training a recruit. Bringing back a previous employee will help you recoup your investments and end up with extra capital to boost your ROI. 
Onboard Faster
A boomerang employee is more familiar with their former organization, making it easier and faster to onboard into their new position and tasks. They are also more conversant with your organization's culture and processes, meaning they don't need much training. 
They can start working as soon as possible and, when needed, will learn about new work patterns and changes along the way.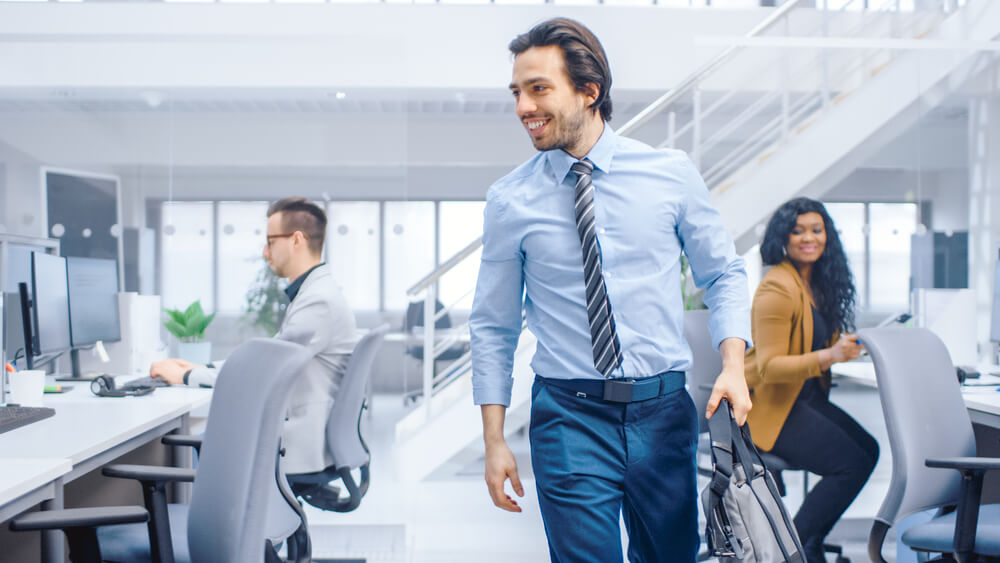 How can you set up a corporate alum program? 
As a human resource manager, a corporate alum program would help you access valuable boomerang employees for rehire. A corporate alum program is a networking community created by organizations to maintain good relationships with former employees. 
These former employees can be a lucrative pool for hiring referrals, business leads, rehires, and brand ambassadors. According to a report posted in Harvard Business Review, an average Fortune 500 company can save up to $12 million by actively recruiting its alums. This emphasizes the importance of setting up a corporate alum program.
So, how do you set up a corporate alum program? Here's how: 
Plan for the network 
You need solid plans for your alum program for it to be effective. Therefore, your objectives should answer the following factors:
The goals of setting up the corporate alumni network for your organization 
The criteria used to determine eligibility for potential candidates 
Ways you expect participants to engage with your organization
Invite Participants to Your Alumn Network 
The best way to start your network is by inviting potential participants to the network. This will be the perfect opportunity to introduce this idea to your employees and show them that your organization values staying connected with them even when they leave.
Engage the Alum
Communicating with your organization's alums is crucial in establishing the corporate alum program. You can engage your organization's alums in the following ways: 
Establishing networking events 
Providing relevant content 
Share the alums's success to motivate other members 
Who makes for a great boomerang employee? 
Only a few former employees of an organization can make great boomerang employees. You should look for specific factors to determine whether you should rehire a former employee into your organization. Some of the things you should look out for include the following: 
Whether the employee left on good terms 
Whether the employee was high performing 
How well the employee understands your organization's culture and if they're capable of navigating through its departments and other related elements 
Whether the employee left for reasons that are renegotiable 
How to combat the stigma of boomeranging? 
Despite the new trend of accepting boomerang employees into organizations, some HR professionals are hesitant. The greatest fear is that these employees may leave again, resulting in high turnover. However, with excellent hiring, interviewing, and negotiation strategies, you're suited to get the best out of a boomerang employee.