According to the Occupational Safety and Health Administration (OSHA), over 20% of all worker fatalities each year are in the construction industry. This makes it difficult to get affordable workers' compensation insurance coverage.
Being in construction means having exceptional safety standards and training processes. Without these policies, you risk an unsafe work environment and violations of OSHA compliance regulations.
These types of administrative burdens fall under your company's HR department. Outsourcing these HR tasks to a construction-specific Professional Employer Organization (PEO) can solve many compliance issues construction companies face.
What is a PEO?
A PEO is an HR outsourcing solution that provides your business with much-needed HR support to handle complex duties. The PEO services offered to you may include:
A PEO can provide these services through a co-employment relationship. Many small business owners worry that entering a co-employment relationship results in losing control.
That is a myth.
Co-employment is an agreement between your company and your PEO to share responsibilities as an employer. You do not lose control over your ability to run your business how you see fit. You keep full control over your employees' hiring, firing, and discipline.
A co-employment relationship with your PEO allows your PEO to take HR burdens off your shoulders, saving you and your staff time and money. This is very different from employee leasing, which is when a staffing agency provides workers. PEOs only split administrative responsibilities with the client.
Why use a Construction PEO?
With a better understanding of what a PEO is, you might wonder how a PEO can help construction companies specifically. The fact is that a PEO can aid construction businesses in nine key areas.
Let's dive into each.
1. Reduced Workers' Compensation Costs
A PEO specializing in construction companies can save on workers' compensation costs by providing access to the PEO's workers' compensation policy.
As a construction business, your experience modifier rate, or e-mod, is probably high. When you enter a co-employment relationship with a PEO, you fall under the PEOs e-mod and workers' comp policy, saving you time and money. Because the PEO has already paid the upfront deposit for workers comp coverage, you get to "pay as you go" each month.
Besides skipping high upfront premiums, you no longer have to worry about annual audits; your PEO has your back.
In addition to avoiding audit issues, you'll never worry about a lapse of coverage leading to costly fines and penalties due to non-compliance as long as you fall under your PEO's workers' comp coverage.
2. HR Compliance
No matter the industry you are in, HR compliance is a nightmare. With a PEO, you gain access to expert human resource experts who can help guide your business and keep you compliant. You can expect to receive help in training, recruitment, and talent development. Each area is ripe for unintentional mistakes that can lead to costly fines and lawsuits.
A PEO ensures you adhere to all federal and state employment laws, from the Fair Labor Standards Act (FLSA) to the Family Medical Leave Act (FMLA) and the Affordable Care Act (ACA). That includes reviewing your I-9 forms for immigration compliance.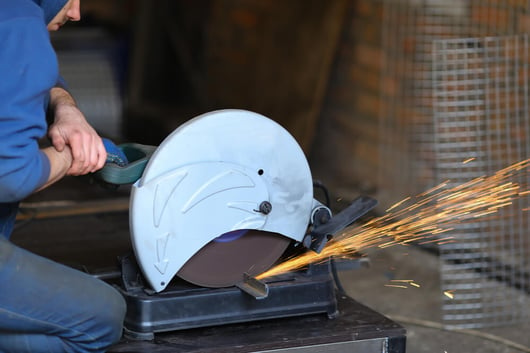 3. Increase Workplace Safety
Ensuring you have a top-notch safety program is key to keeping your employees safe. Working with a PEO will help you create and update your plan as laws change.
PEOs understand the nature of construction work and its dangers, from falls to environmental safety hazards. As a result, your PEO will know how to help you implement the proper safety procedures and equipment that adhere to all state and federal laws and labor regulations in this industry.
They will also provide updated training to existing employees and keep your policies up to date. Not only does this help to keep your employees safe on the job, it also keeps your business compliant. Best-in-class PEOs provide training for OSHA inspections and will prevent OSHA violations.
4. Employee Benefits
Finding quality benefits at costs you and your employees can afford is uniquely challenging. Employee benefits administration causes headaches for every small business owner and HR team. With a PEO, you gain access to their benefits master plan, which includes group health insurance.
Because of the co-employment relationship, the PEO can pool together the employees of every small business client. This gives PEOs negotiating power just like a large Fortune 500 company. The PEO can negotiate lower rates than you could get on your own while providing better coverage. Besides saving you money, the PEO handles beginning to end administration of these benefits.
With the help of a PEO behind your company, you can offer the benefits your employees want and need from you. They'll get the health care they need, retirement plans, and many other benefits that add to your company's appeal. This leads us to the following key advantage of partnering with a PEO.
5. Attract and Retain Top Talent
Attracting and retaining top talent in the construction industry can be challenging for a small business. Potential employees may choose a company that offers better benefits over you, and existing employees may leave and go to rivals with a better benefits package.
Employees consistently say that, aside from salary, the best item an employer can offer is a competitive benefits package. When you can offer this to employees, you can attract and retain top talent by showing them that you care about them.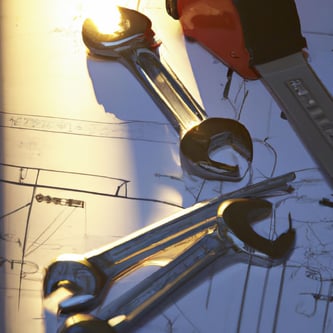 6. Unemployment Claims Management
Unemployment claims require quick action and attention to detail. Managing unemployment claims can become a full-time job, especially in construction.
When you partner with a PEO for construction companies, they handle your unemployment claims process. They receive and complete the required forms on your behalf. You no longer have to worry about filling out complicated and frustrating paperwork.
7. Recruiting
Finding exceptional talent is tough. Whether you need an office admin or a full-time construction worker, you face challenges getting the right hire. Your PEO can help by providing you with expert HR professionals who can craft engaging job descriptions that entice outstanding employees. You also get your time back.
Recruiting is a time-consuming task. Your PEO handles as much of the recruiting process as you want so you can focus on growing your business.
8. Payroll and Tax Administration
You want to run your business, not worry about taxes. Your PEO provides comprehensive payroll services. This runs the gamut from payroll processing to preparing and filing payroll taxes. Through your PEO's HR software, you can view real-time reports on your payrolls and filings.
With the help of the right PEO, you'll benefit from tax filing services and the integration of innovative payroll software, helping you get the most from payroll and tax administration. The software comes with time and attendance management including time-tracking capabilities. This would help ensure time theft doesn't occur while allowing accurate payroll management.
9. Risk Management
Risk management helps to keep your construction company assets safe by avoiding fines. This happens by ensuring HR compliance, worksite safety, and optimizing your workers' compensation. A PEO helps you optimize your risk management by keeping your policies up to date and ensuring your business remains compliant. This ultimately reduces risk at the workplace.
Reduced risk means that you'll see improved financial and reputational stability while protecting your business and employees. As such, you can avoid costly fines, penalties, and potential legal issues that might compromise your company. You'll remain comfortable knowing that you're consistently compliant and secure by partnering with a PEO with experience in the construction industry.
Let a PEO Provide a Positive ROI
Outsourcing HR administrative tasks is not meant to replace your existing HR team - it complements your team. With a PEO, that complement happens by allowing your HR team to provide an engaging workplace while shedding mundane and complex tasks. This not only helps to keep your business compliant but also provides your company with a positive ROI.
That alone should make PEOs an enticing option for outsourcing administrative burdens.